6.99% APR*


Available for the First 12 Months
NO closing costs
Our best rates with AutoPay from a HarborOne checking account.
This low rate can help in so many ways:
Pay off credit cards
Make home improvements
Reduce monthly payments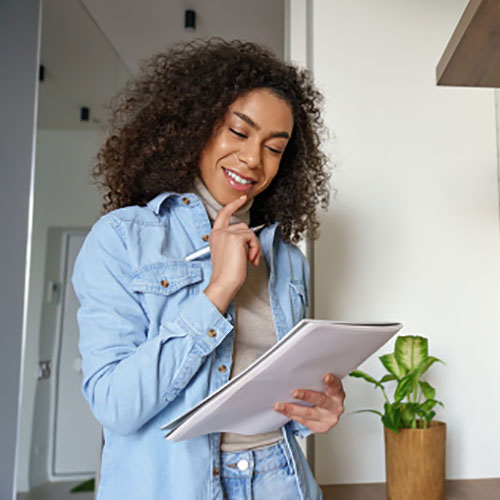 We're here to help you every step of the way!
Download our Home Equity Checklist for everything you'll need before you get started.
Use Your Home Equity Line of Credit to:
Fund High-Value
Home Improvements
Consolidate
High-Interest Debt
*Home Equity Line of Credit Rates
The APR is the Annual Percentage Rate, and the Index is the Prime Rate.
The introductory APR will be fixed at 6.99% for the first 12 months.
Thereafter (see rate table above for rates with Auto-Pay from a HarborOne checking account), the Index is variable and based on the Prime Rate (Prime) as published in the Wall Street Journal (7.75% as of 2/2/2023). No additional rate reduction is included during the period of the promotional discount. Home Equity Line of Credit Rates shown above requires monthly automatic repayment from a HarborOne checking account. Termination of automatic repayment option will result in an undiscounted rate after the Introductory Period. Other HELOC programs offered by HarborOne do not include an automatic repayment feature. APR is subject to change and may increase after consummation. The corresponding APR will never be less than 3.00% or more than 18.00% per annum on our featured Home Equity Line of Credit Rate. Subject to credit approval. No points. Promotional rate applies to new credit lines only. Other HELOC programs for current HarborOne HELOC customers available. Visit your local branch or call 1-800-244-7592 for additional information.
Advertised rates are available for lines of credit between $30,000 and $750,000 on 1 to 4 family, owner occupied homes located in (ME, NH, VT, MA, RI and CT) with a combined loan to value ratio (CLTV) of 80% or less as determined by the property type, an appraisal acceptable to the lender and acceptable FICO score of applicants. No closing costs except for properties held in a Real Estate Trust or a Life Estate. A non-refundable attorney Real Estate Trust review fee of $150 ($125 fee in Rhode Island); For Life Estate reviews, the bank will assess a non-refundable $150 fee ($175 fee in Rhode Island). Flood insurance is required if applicable. Deductibility of interest is not guaranteed, consult your tax advisor. If you pay off the entire balance and close your line of credit account within 36 months of consummation, there will be a $575.00 Early Termination Fee. Annual fee of $50.00 (waived the first year). Other terms and restrictions may apply. Offer subject to change without notice.
**APR is based on the current Prime Rate (7.75% as of 2/2/2023) plus or minus the margin indicated in the rate table above.
Rates are variable and subject to change.